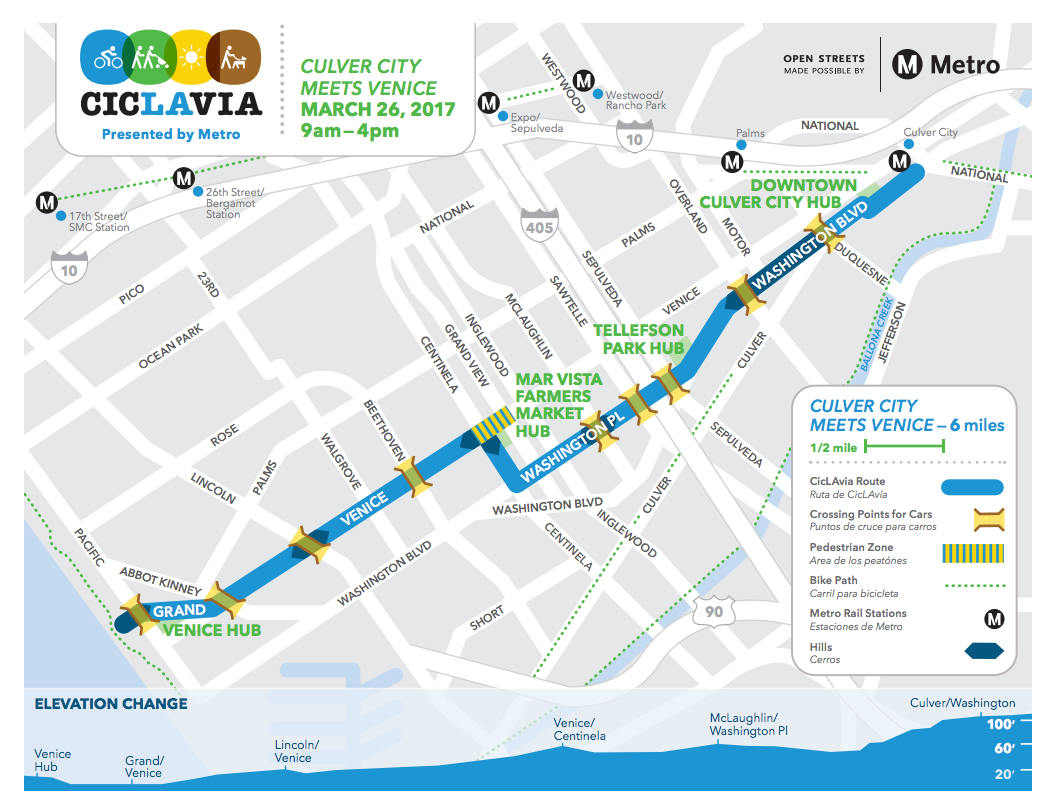 Sunday, March 26
9am-4pm
Save the date! On March 26, CicLAvia- Culver City Meets Venice will return to the Westside.
CicLAvia closes streets to car traffic and opens them for people to walk, skate, bike, play, and explore parts of downtown Culver City. It will allow participants to explore more of Culver City's neighborhoods, connecting the Telefson Park hub, Mar Vista Farmers Market and Venice Beach.
For more event information, volunteer opportunities, please visit CicLAvia. 

As always, the event is free. Enjoy a safe CicLAvia!