The Community Pedestrian and Bicycle Safety Training (CPBST) program is a joint project of UC Berkeley SafeTREC and Cal Walks. Funding for this program is provided by a grant from the California Office of Traffic Safety (OTS) through the National Highway Traffic Safety Administration (NHTSA). CPBST trains local neighborhood residents and safety advocates in pedestrian and bicycle safety and to educate them about collaborating with local officials and agency staff to make California communities safer and more pleasant to walk and bike.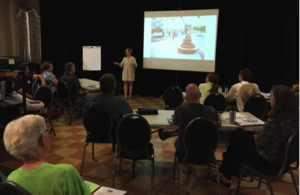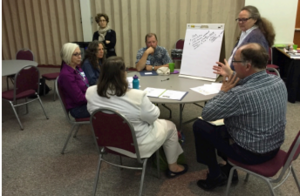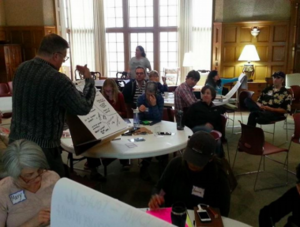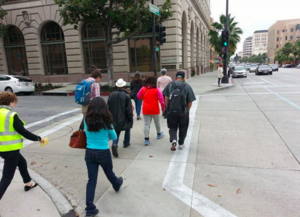 The half­‐day training is designed to provide participants with pedestrian and bicycle safety best practices and a range of proven strategies to address and improve pedestrian safety conditions and concerns (the 6 E's: Evaluation, Engineering, Enforcement, Education, Encouragement, Empowerment). Participants are then guided on a walkability assessment of nearby streets before setting pedestrian and bicycle safety priorities and actionable next steps for their community. Each training is tailored to a specific community, enlisting participation from community members and safety advocates, along with professional staff and officials from local government and agencies.
This training teaches basic pedestrian and bicycle safety best practices (e.g. high visibility crosswalks, crash reduction factors), community engagement skills (e.g. identifying community professionals empowered to solve problems), walkability assessment of a selected pedestrian/bicyclist danger area, and mapping or other small group interactive prioritization of safety issues.             
The training uses SafeTREC analytic tools such as the Transportation Injury Mapping System (TIMS) and data analysis. At the training, participants will
Expert presenters
Interactive training sessions
Small group discussion
Walkability Assessment
At the end of the training, participants will have a set of pedestrian safety priorities and a next steps action plan to promote safe walking in the community. The training is also designed to help communities with development and implementation of a Pedestrian/Bicycle Safety Action Plan.
If you are interested in hosting a CPST workshop in your community, please email us with any questions.

RESULTS
As of 2016, SafeTREC and California Walks have conducted 40 successful trainings in 38 communities.
If you are interested in hosting a CPST workshop in your community or want to know more information about upcoming trainings, contact Jill Cooper, 510-643-4259.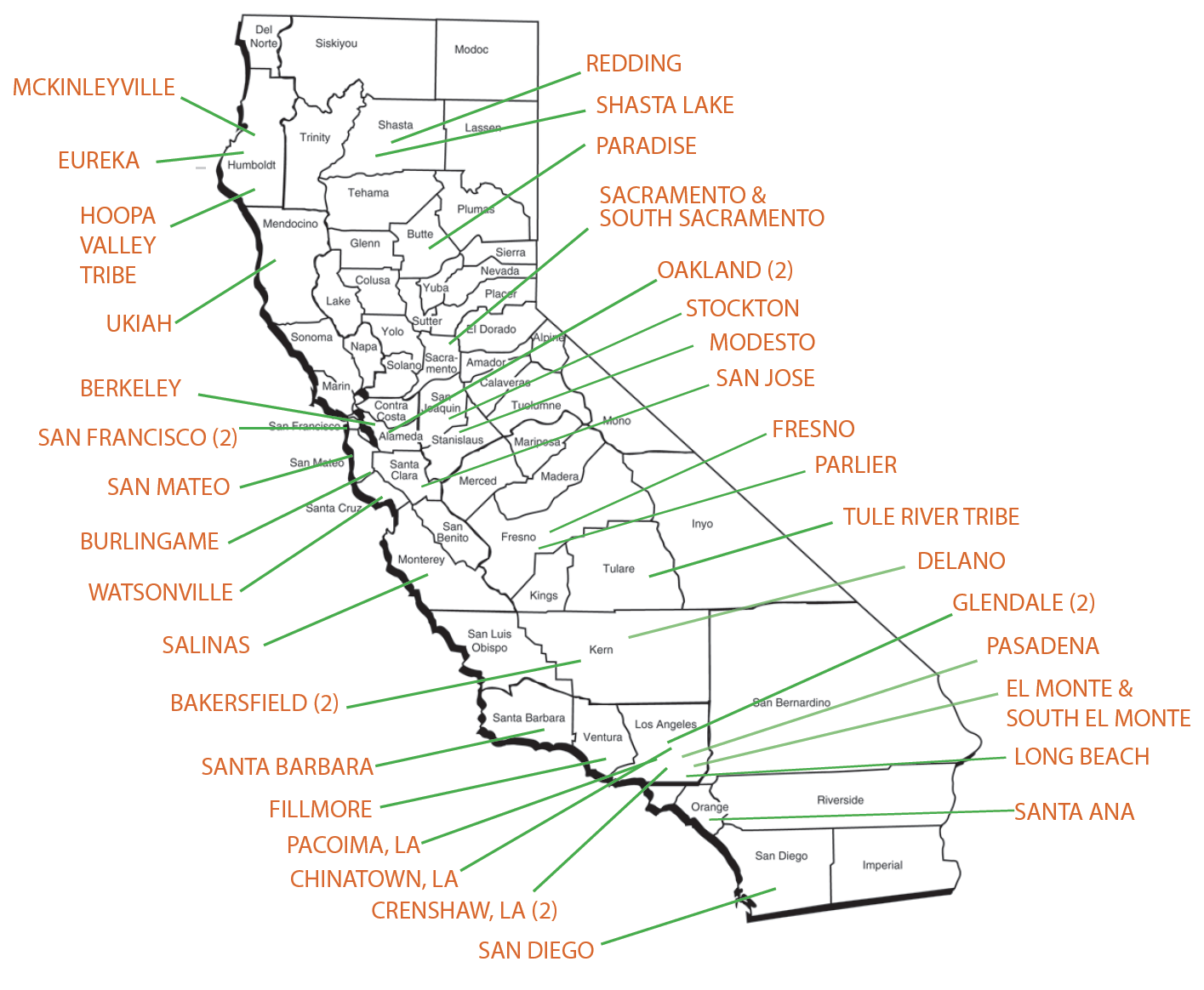 Below, you will find recommendation reports summarizing each workshop proceedings, as well as ideas identified during the process and recommendations for pedestrian/bicycle safety projects, policies, and programs. For a summary of outcomes from past workshops, please visit SafeTREC and California Walks.
 Partnerships Formed as a Result of CPST Workshops*
AGEnts for Change
Alliance for Sustainable and Equitable Regional Transit (ASERT)
Berkeley Design Advocates
Cabrillo Economic Development Corporation
California Association for Retired Americans
California Highway Patrol
Caltrans District 1
Central Coast Alliance United for a Sustainable Economy (CAUSE)
Coalition for Sustainable Transportation (COAST)
Glendale Armenian-American and Korean-American community organizations
Glendale Chamber of Commerce
Glendale Homeowners associations
Glendale Police Department
Glendale Public Works – Engineering Division
Greenfield Walking Group
Humboldt County Department of Public Health
Humboldt Partnership for Active Living
Jóvenes SANOS
Kern County Sheriff's Office
LA Department of Transportation (LADOT)
LA Metro
Los Angeles Urban League
Mayfair Neighborhood Association
McCune Foundation
One Step A La Vez
Pajaro Valley Unified School District 
Parents Ecology Action
People Acting in Community Together (PACT)
Redwood Community Action Agency
Santa Cruz Department of Public Health
South Kern Building Healthy Communities
Walk Bike Glendale
Watsonville City Council
*This list is currently under development.