This year, the 6th annual International Cycling Safety Conference will be held for the first time outside of Europe in Davis, California, USA from September 20 - 23!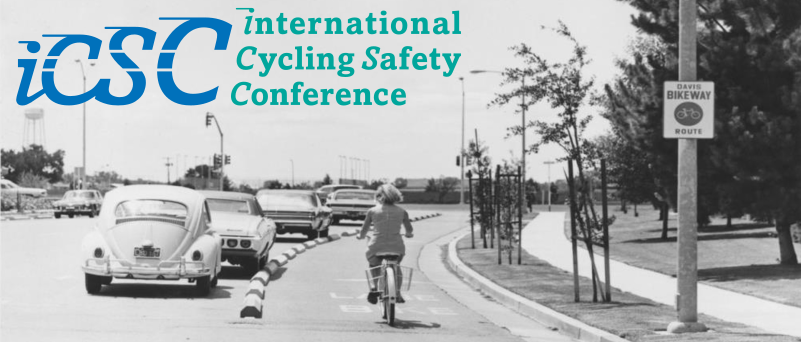 There will be over 60 podium and 30 poster presentations from researchers from over 20 different countries visiting from Europe, Asia, North America, and Oceania.  They'll also have pre-conference interactive workshops on bicycle crash reconstruction and bicycle helmet safety, as well as a number of social activities, and a Davis bicycle infrastructure tour.
Keynote speakers for the event include:
Emiko Atherton, National Complete Streets Coalition Director
Peter G. Furth, Professor of Civil and Environmental Engineering at Northeastern University
Bill Schultheiss, VP and Principal Engineer at Toole Design Group
*Important note: be sure to register by the September 1st deadline to get the pre-register rate!
Please visit the conference website for more information. Keynote speakers and podium presenter information is also available here.