Sharing the Road (FFDL 37) Safety Tips for Bicyclists and Motorists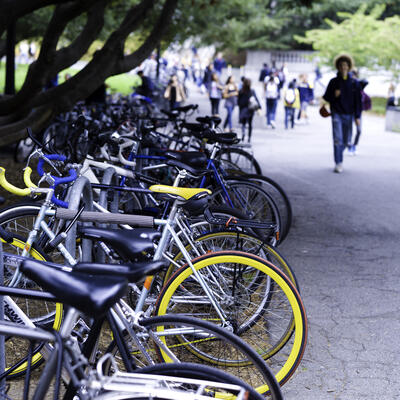 Bicyclists on public streets have the same rights and responsibilities as automobile drivers and are subject to the same rules and regulations as any other vehicle on the road. Each year in California, over one hundred people are killed, and hundreds of thousands more are injured in bicycle collisions. The keys to safe bicycling include being predictable, visible and communicating your intentions to motorists.
Four Basic Safety Tips
Maintain control of your bicycle.
Protect yourself–reduce the risk of head injury by always wearing a helmet.
Be visible, alert, and communicate your intentions.
Ride with traffic.
The California Vehicle Code (CVC) contains specific laws pertaining to bicycle riders. For example, it is unlawful to operate a bicycle while under the influence of an alcoholic beverage or a drug (CVC §21200.5). Convictions are punishable by a fine of up to $250. If you are under 21, but over 13 years of age, your driving privilege will be suspended or delayed for one year once you are eligible to drive.