For this installment of Stories from You, we're excited to feature a story from Colin Fiske, Executive Director with the Coalition for Responsible Transportation Priorities(link is external). 
---
The Coalition for Responsible Transportation Priorities (CRTP)(link is external) is a small non-profit organization based in Humboldt County. Our mission is to promote transportation solutions that protect and support a healthy environment, healthy people, healthy communities and a healthy economy on the North Coast. That broad mission translates into a lot of public education and advocacy focused on transportation safety and mode shift. We show the public and decision-makers how choices about policy and infrastructure directly affect health, safety, and the environment. This kind of work requires a lot of data. Unfortunately, access to high-quality local transportation data is a real challenge for a largely rural region like California's North Coast. 
Getting to the Story Behind the Numbers
Just as with most advocates, a lot of the data that we use in our work comes from state or federal sources, or from studies conducted in a variety of locations around the globe. If a topic is well-studied, or a problem is really concentrated, we may not need granular local data to inform simple infrastructure or policy decisions. For example, the most dangerous street in our region is a stretch of Highway 101 in Eureka called Broadway. State collision data show that eleven people have been killed and fifteen people seriously injured while walking or biking on this three-mile road segment over the last decade. And anyone who glances at Broadway can tell you why—it's a wide, five-lane road in the middle of the region's biggest city and employment center, with big, complicated intersections, very little pedestrian infrastructure and no bike facilities at all. CRTP has been advocating for critical safety improvements like protected bike lanes and safe pedestrian crossings to be implemented on Broadway for the last few years, and we really don't need much more data than is provided by the state and our own eyes to make that case.
On the other hand, much of our work does require detailed local data that are pretty hard to come by. For example, as of this writing, we're working with local agencies on an update to Humboldt County's Regional Transportation Plan(link is external) and the creation of a new multi-jurisdiction Climate Action Plan(link is external). Both of these plans aim to reduce overall pedestrian and bicyclist fatalities and injuries in the county, as well as shift a significant amount of vehicular travel to active transportation and transit. To know how to accomplish these goals—and to see if we're making any progress—we need detailed local information about baseline conditions, active transportation networks, and more. Many federal data sources on transportation patterns can be somewhat unreliable for low-population areas like ours, and we know that state collision data don't tell the whole story about safety. 
Crowdsourcing Data to Improve Street Safety in Humboldt County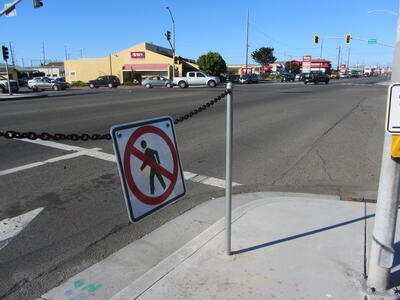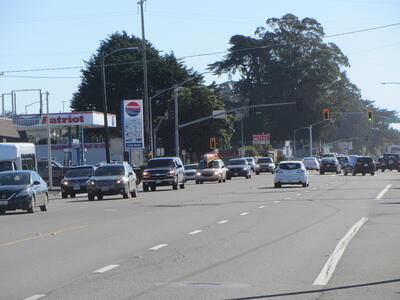 That's where programs like Street Story(link is external) come in. In 2019, CRTP began working with UC Berkeley SafeTREC to promote Street Story in Humboldt County. By crowdsourcing data about street safety conditions, the goal was to create a large and constantly self-updating database of local information that can be used to identify and prioritize areas for active transportation safety improvements. And it seems to be working. As of late 2021, more than 800 reports have been generated in the county, 70% of which came from first-time users. For a county whose population is less than 140,000, that's a pretty good response rate! We have high hopes for Street Story usage increasing even further in the future, as we recently partnered with Humboldt County Public Health's Healthy Communities Division and the Humboldt Transit Authority to install permanent signs promoting its use at busy bus stops throughout the county. Data from Street Story will help form the basis of bike and pedestrian network analyses that will in turn guide transportation-related climate and safety work in the years to come.
We'll always be looking for more and better data. Recently, for example, we've been exploring the world of cell phone-derived big data for transportation analysis, thanks to a partnership with Caltrans District 1. But nothing beats direct insights from actual street users, which is why we can't imagine ever giving up such a valuable resource as Street Story.
---
This Stories From You was coordinated in collaboration with UC Berkeley SafeTREC. The opinions and perspectives expressed are those of the author and not necessarily those of SafeTREC.