According to the latest data from the National Highway Traffic Safety Administration (NHTSA) in February, 2022, 31,720 people died nationwide in motor vehicle crashes from January 2021 through September 2021. This is roughly a 12% increase from the same time period in 2020, and the highest number of fatalities "during the first nine months of any year since 2006 and the highest percentage increase during the first nine months in the Fatality Analysis Reporting System's history." 
The traffic safety data for people walking and biking is also concerning. In California, according to provisional SWITRS data for 2019, the number of pedestrians killed in 2019 was 1,030, an increase of 48 fatalities from 2017. The number of bicyclists killed in the same period decreased from 164 in 2017 to 157 fatalities in 2019. These losses of life are unacceptable and preventable. 
Words Matter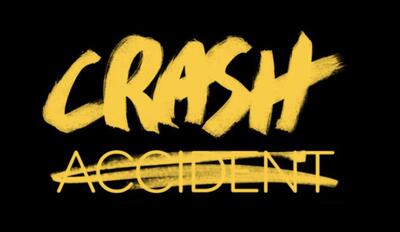 Photo: Vision Zero Network
Effective communications about road safety, whether in the media, in safety campaign materials or in community outreach efforts play an important role in ensuring the safe mobility for all road users. How the public thinks about the problem of traffic injury and fatalities and what can be done about it is significantly influenced by how the media reports on it. 
Listed below are several resources of research and strategies on the role media plays in road safety. Some include approaches and ideas from other countries that have been practiced across the years and have shown promising outcomes. 
This page will continue to be updated with resources as we come across new information, so please continue to check our site for updates. Have a resource to share? Please contact us at safetrec@berkeley.edu.