There is a crisis on our roadways. Traffic crashes account for nearly 10 percent of all deaths in the United States. In 2021, 4,285 people were killed on California roads, or nearly 12 people every day. These losses are not just numbers, but our children, parents, friends, family, and neighbors. This is a public health crisis that deserves more attention, and more urgency. All people, regardless of race, ethnicity, income, age or ability, deserve to move safely in their community, whether they are walking, biking, rolling, driving or taking public transportation.
To reduce serious injuries and death on our roadways, the California Office of Traffic Safety (OTS) launched the statewide Go Safely Movement campaign on May 15, 2023 with the goal to establish and reinforce a strong safety culture in California by raising awareness of this roadway crisis and encouraging people to take a Community Call to Action Survey. 
Results of the survey will help inform the OTS' highway safety planning efforts and identify "traffic safety champions" to promote more community-level involvement in traffic safety initiatives.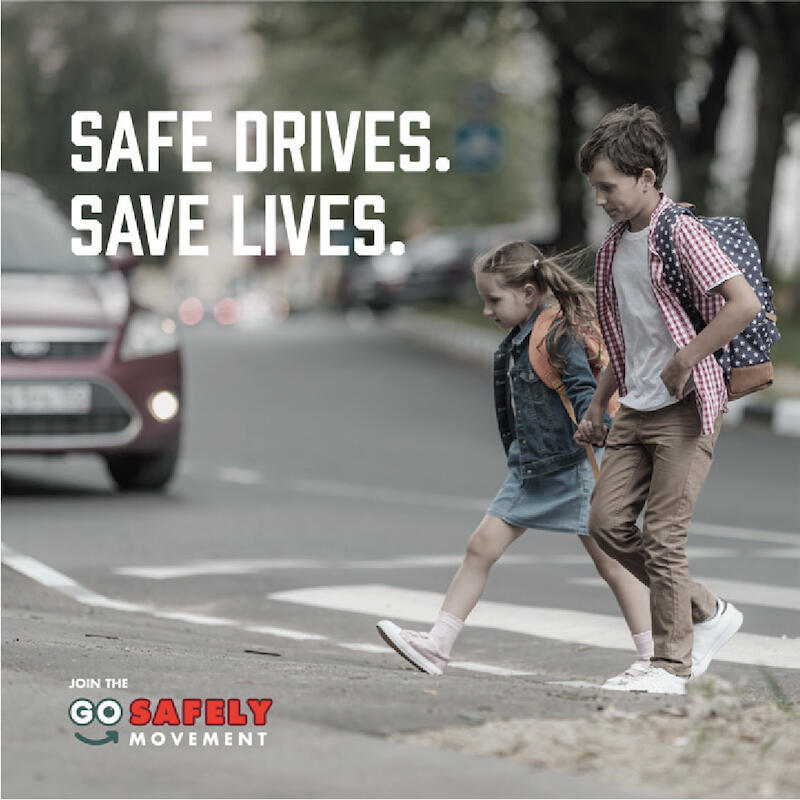 Become a traffic safety champion for your community and join the #GoSafelyMovement
The OTS invites you to join the Go Safely Movement and become a traffic safety champion by completing the Community Call to Action Survey. Share your thoughts on the traffic safety concerns in your community and what actions you think can be taken to ensure that all people can safely use the roadway. 
Visit the Go Safely website to learn more about the campaign. Support the #GoSafelyMovement and explore the media toolkit for resources that you can share in your community and with traffic safety partners.