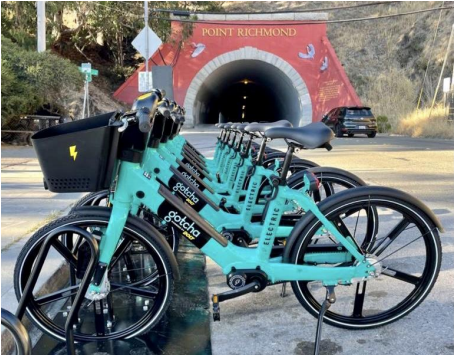 E-bike fleet provided by Bolt in Point Richmond, CA (Photo: City of Richmond)
The City of Richmond, CA recently teamed up with Bolt Mobility to launch the city's first bikeshare program. Last month, 250 e-bikes began coming online and will continue throughout the summer.
The program provides free helmets upon request, and there are a variety of payment options, including payment plans and options for those who do not have access to credit or debit cards.
"I look forward to residents riding Bolt's e-bikes to the Ferry Terminal to get to San Francisco, to the Richmond Transit Center to catch a train, or to one of the many community assets that will now be just a short bike ride away," said Richmond Mayor Tom Butt.
To learn more about Bolt Mobility, click here