Smart Growth America recently released their long-awaited Best Completed Streets Policies Report. This new report evaluates and ranks the 157 Complete Streets policies adopted in the U.S. from 2019 to 2022; highlighting national trends and spotlighting the strongest policies and offering real-world examples of how these policies get passed. Also, it spolights the communities that have taken the first step to reducing traffic violence, improving health equity, responding to the climate crisis, and rectifying a long history of inequitable transportation practices.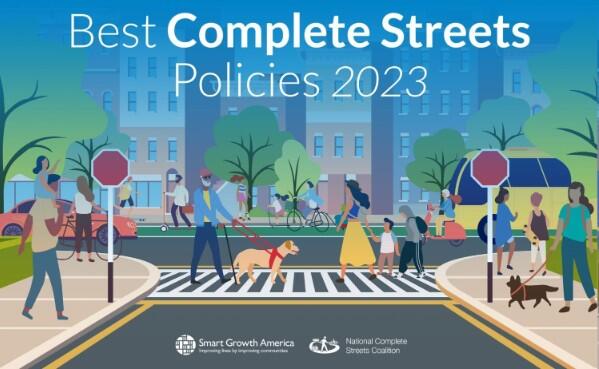 In 2018, The National Complete Streets Coalition, a program of Smart Growth America, updated the Complete Streets Policy Framework to help develop the report, raising the bar on what makes a strong Complete Streets policy—requiring more binding language, accountability, and focus on prioritizing underinvested and underserved communities. 
---
To learn more, watch the recording of the 2023 Best Complete Streets webinar to hear from advocates and professionals all over the country discuss the development of their policies, who they brought together, and how they got them passed.