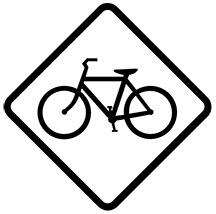 Explore our round-up of webinars and events coming up highlighting the latest road safety trends and best practices in planning and designing safe spaces for walking, biking, scooting, and rolling! Have an event you'd like us to share? Please submit your event here.
Also, these opportunities can be found on the event calendar here.
WEBINARS
Micromobility Update: Taking Stock and Planning for the Future
Host: Eno Center for Transportation
December 8, 2022 | 11:30 am PT | Register
Shared electric bikes and scooters have sprung up in several cities across the United States with a promise to fill the existing gaps in urban mobility systems and to transform how people travel.

Driven largely by private investments, they have been evolving constantly to meet the changing market needs and to adjust to the disruptions caused during the pandemic.

Join Eno's Anusha Chitturi and a great group of panelists to learn more about the future of micromobility.
Diversity, Equity and Inclusion Workshop Series Pt. 3: Equity-Centered Communications & Marketing
Host: PeopleForBikes
December 8, 2022 | Noon PT | Register
Join PeopleForBikes for the third installment of our three-part webinar series sharing foundational knowledge and best practices for building an equitable bike industry. 

More information coming soon!
Author's Forum: Place and Prosperity
Host: Congress for the New Urbanism
December 13, 2022 | 9:00 am PT | Register
Join author William Fulton, and CNU co-founder Elizabeth Moule, as they discuss 
Place and Prosperity: How Cities Help Us to Connect and Innovate
. Fulton's book distills what he has learned as a pre-eminent writer on urbanism, a planner, former mayor, and academic. 
Learn more and register.
A Year in Review: 2022 Community Engagement Highlights
Host: Safe Routes Partnership
December 14, 2022 | 10:00 am PT | Register
In January, we launched our Colorado community engagement guide: Working Together to Make Meaningful Change. Since then, communities have been using this framework to plan culturally-responsive programs, connect with new audiences, and build new partnerships. Join us as we highlight community engagement success stories including examples from Boulder County and Pueblo County. We will also explore ideas for sustaining engagement efforts through the colder winter months and into spring programming.

FEATURED SPEAKER:

Kori Johnson, Program & Engagement Manager, Safe Routes Partnership

This webinar is part of a series of free webinars provided by the Colorado Department of Transportation and presented by the Safe Routes Partnership.
The Key to Building Great Communities: Listening for Understanding
Host: Eno Center for Transportation
December 14, 2022 | 11:00am PT | Register
When Lynn Peterson began working as a transportation engineer, she was taught to evaluate roadway projects based only on metrics related to driver safety, allowable speed for the highest number of cars, project schedule, and budget. Involving the community and collaborating with peers were never part of the discussion. Today, Peterson is a recognized leader in transportation planning and engineering, known for her approach that is rooted in racial equity, guided by a process of community engagement, and includes collaboration with other professionals. In Roadways for People, Lynn Peterson draws from her personal experience and interviews with leaders in the field to showcase new possibilities within transportation engineering and planning. Join us as we dive into how to pave the way towards a more inclusive transportation scene.
How to get Safe Systems wrong AND right, Part II: Responding to your questions
Host:  CSCRS
December 14, 2022 | 11:30 am PT | Register
This session builds on the discussion in our November 16, 2022, webinar reviewing Safe System implementation pitfalls. The presenters will answer questions posed in the first session, and will also answer questions live. (You may view that webinar here.)

Presenters: Eric Dumbaugh, Professor of Urban and Regional Planning at Florida Atlantic University, and Seth LaJeunesse, Senior Research Associate, UNC Highway Safety Research Center

Learn more and register.
Schools Streets: Testing Car-free Zones Around Schools
Host: APBP
December 14, 2022 | Noon PT | Register
'School Streets' are an innovative solution to reduce the vehicle congestion and traffic safety risks commonly seen around schools, and to encourage children, families and teachers to use active transportation. By limiting the traffic on the street in front of schools and prioritizing that space for people walking, cycling and rolling to school, School Streets reduce traffic congestion, improve air quality, encourage a healthier lifestyle and create a safer and more accessible environment for students, caregivers, teachers and the broader school community. They also facilitate independent mobility and provide opportunities for community connections and social bonding. Several Canadian cities are testing School Streets during 2022, including Hamilton, Mississauga, Markham, Kingston, Montreal and Vancouver. Each School Street pilot is unique to the context of the community and the capacity of the local project partners.  The results from these pilots are being used to develop recommendations for the planning, permitting and implementation of School Streets programs in municipal settings.
Fee: $50 members, $85 nonmembers
Learn more and register.
Individual Wayfinding in the Context of Visual Impairment, Blindness, and Deafblindness
Host: NITC
December 15, 2022 | Noon PT | Register
In this presentation we will highlight our past research on human indoor-outdoor wayfinding on an urban college campus. Our work is aimed at facilitating independent travel for people with blindness and low vision. Our research was funded by two successive grants from the National Institute for Transportation and Communities/US Department of Transportation. One of the central research questions sought to capture wayfinding preferences, information needs, and lived experiences of blind and low-vision pedestrian travelers. The projects afforded close collaboration with external partners, and foremost the American Printing House for the Blind. Our focus in the presentation will be on the discussion of considerations for wayfinding technology, human subject research design, as well findings and lessons learned across the two projects.

Learn more and register.
The Right Way to Do Transportation Cost/Benefit Analysis
Host: America Walks
December 15, 2022 | 11:00 am PT | Register
Imagine if you could analyze alternatives for a regional transportation plan and predict changes in diabetes, heart disease, obesity, and respiratory-related ailments based on the adopted plan. This has been done in ten regions using new scenario planning tools based on the accumulated evidence of the health effects of active transportation and road building.

In this webinar, panelists will share the tools used and how they were applied in their communities. Cost-benefit analysis of road investments has historically focused on time savings for people in cars, and the assumed productivity benefits of roadway expansion. These benefits have been monetized yielding the appearance of economic gain through tools that have externalized massive health and environmental-related costs known to surpass the gains being considered.

Pedestrian Safety and Darkness
Host: VHB and HSRC
December 20, 2022 | 11:00 am PT | Register
Among the risk factors that can increase the likelihood and severity of crashes involving pedestrians is darkness. As noted in the US Department of Transportation's National Roadway Safety Strategy (NRSS), "visibility continues to be an issue for people walking and biking; 75 percent of all fatal pedestrian crashes occur in darkness." During this webinar, panelists will share new research into the issue of darkness and its role as a contributing factor for pedestrian crashes, as well as guidance for improving lighting and visibility.

Dr. Rebecca Sanders (Safe Streets Research and Consulting) will discuss findings from the study "Pedestrian fatalities in darkness: What do we know, and what can be done?" Michael Dunn and Matt Stygles (VHB) will share recommended practices from the Federal Highway Administration's Pedestrian Lighting Primer. Gena Gastaldi (Portland Bureau of Transportation) and a team from Oregon Walks (Brandon Summers and Scott Kocher) will discuss lighting improvements in the City of Portland, Oregon.

Following their presentations, panelists will participate in a discussion session and respond to questions from attendees.
CONFERENCES
Early Registration Deadline: 2023 National Bike Summit
Host: League of American Bicyclists
December 31, 2022 | Register
Registration for the 2023 National Bike Summit is NOW OPEN and we want to see you there! The hybrid National Bike Summit will be March 26-29, 2023, with two ways to attend: 
Virtually, from anywhere with an internet connection!

In-person, in Washington, DC, with up to 400 of your best bike friends! (In-person registration will be limited to the first 400 people that register)
It's a critical moment for the movement to build safer roads, encourage slower speeds, and engage diverse and inclusive partners to revolutionize biking for everyone. That's why we're offering online content, special discounts and scholarships to ensure everyone is a part of the conversation.
Right now, our Early Bird Pricing is in effect – this is the lowest price you'll see! Early bird pricing ends on December 31st at 11:59 pm PT.