For this installment of Stories from You, we're excited to feature a story from Jack Becker from the Motherlode Bicycle Coalition (MLBC). Jack formerly served as the Executive Director of Bike Bakersfield, and moved to Sonora in 2018, where he joined the MLBC Board. He is a League of American Bicyclist Cycling Instructor and enjoys leading bike safety education for children and adults. Jack is a coach of the local high school composite mountain bike team and regularly commutes by bike around Sonora. 
---
The Motherlode Bicycle Coalition led their first bicycle rodeo this summer with the help of the California Highway Patrol (CHP), Sonora Cyclery, and Sonora Chrysler Dodge Jeep Ram dealership. We set up a fun and educational bike safety course following the League of American Bicyclists' Bicycling Skills 1 2 3 Manual, gave out free helmets, provided bike maintenance, and gathered community responses for the Tuolumne County Active Transportation Plan (ATP). As a small bike advocacy organization, the involvement of the local business community and law enforcement was extremely helpful, and together we held a successful bike rodeo that we will replicate in the future.
Partnering with the local business community and law enforcement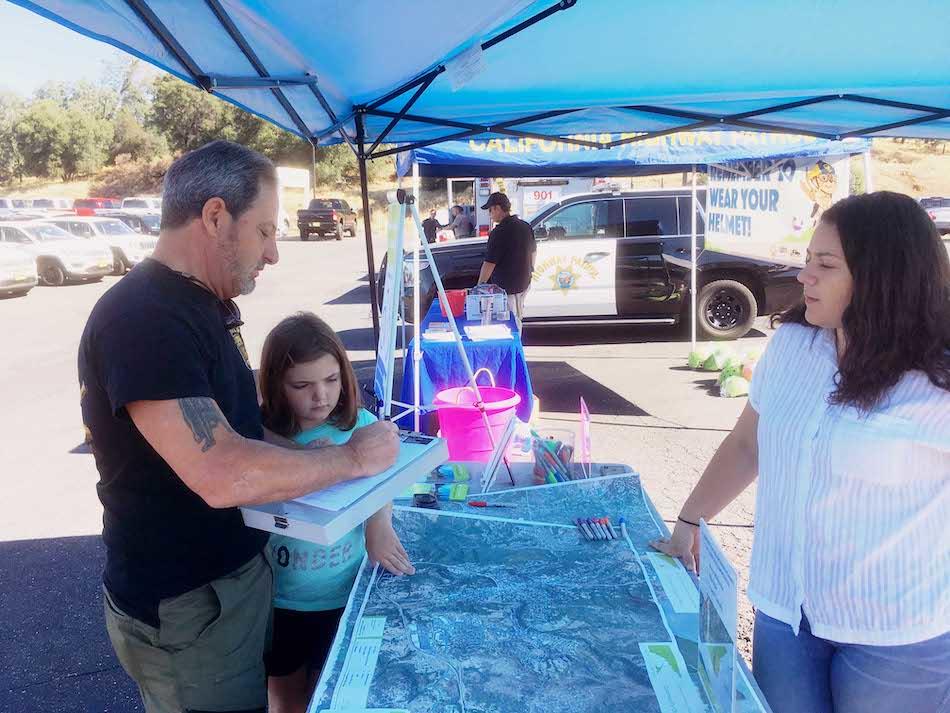 Sonora Chrysler Dodge Jeep Ram supplied the venue, helped with the promotion of the event, provided refreshments and a few popup tents for extra shade. The CHP provided the helmets, organized volunteers from the Sonora Police Department to assist in leading the youth through our rodeo course, handed out coloring books and safety pamphlets and encouraged the local Cal Fire district to show off their engine to the kids at the rodeo. The bike rodeo also served as a training for Office Machado, the recently appointed CHP Public Information Officer, who had not yet participated in a bike rodeo and expressed his appreciation on the introduction to the structure and setup of the bike rodeo. Sonora Cyclery provided all of the bike safety checks and maintenance to make sure the kids bikes were safe and ready to ride and they even raffled off a new bike.
Our timing of the bike rodeo was perfect and we were able to gather community input for the Tuolumne County Active Transportation Plan (ATP). The consultant for the ATP, Green DOT, set up a booth to collect surveys and markup maps of our community to plan for future infrastructure and non-infrastructure projects to make biking, walking and transit safer and more accessible. The Motherlode Bicycle Coalition founder, Rob Williams, also recorded a few UC Berkeley SafeTREC Street Story submissions from families attending the event to supplement the responses gathered by Green DOT. Many attendees expressed their concerns about the lack of adequate shoulders or sidewalks on our roads. Street Story is great for collecting active transportation user perceptions of the street conditions. It allows users to submit a location of a collision, near miss or those areas where we feel safe or unsafe walking or biking. It is truly an invaluable tool to gather street safety data that sheds light on problem areas that may not be represented, if only collision data is used. Each of our partners in this event helped us reach a broader audience and increase our impact.
Key takeaways for future bike rodeos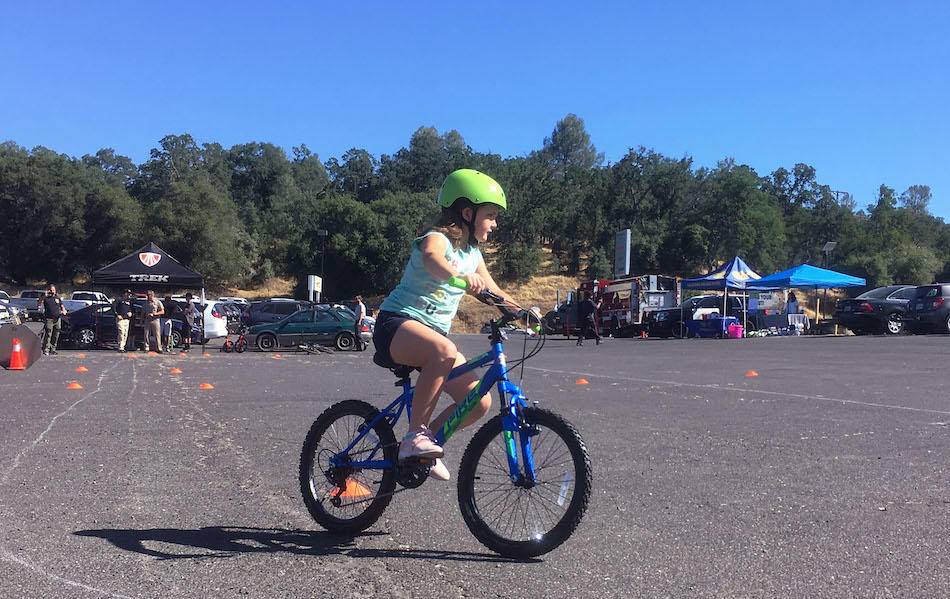 There are a few things that we could improve upon at our next bike rodeo. Next time, we could include more organizations in our event to reach a wider audience and increase attendance through direct outreach through the local schools and involve the Department of Public Health. Making connections to these organizations can lead to future opportunities to provide healthy and safe outdoor activities and get kids on bikes. Additionally, I would love to see the high school mountain bike team guide the younger kids through the course.
We know there is a need to continue to provide bike rodeos in our foothill communities and more opportunities to engage youth in healthy and safe outdoor activities. Now that we have completed this event, I know we have a supportive team willing to come together to get kids on bikes and ride. We will hold more bike rodeos in our area to encourage youth and parents to use their bike rodeo skills and equipment to bike safely.
---
This Stories From You was coordinated in collaboration with UC Berkeley SafeTREC. The opinions and perspectives expressed are those of the author and not necessarily those of SafeTREC.