Master Plans by City
The following spreadsheet is an inventory of Pedestrian Plans, Bicycle Plans, Active Transportation Plans, and Local Roadway Safety Plans for 154 cities throughout California. They are organized alphabetically. However, make use of the filter tool to explore cities by county. Note that some of the plans are currently in progress. Explore all Master Plans by City here.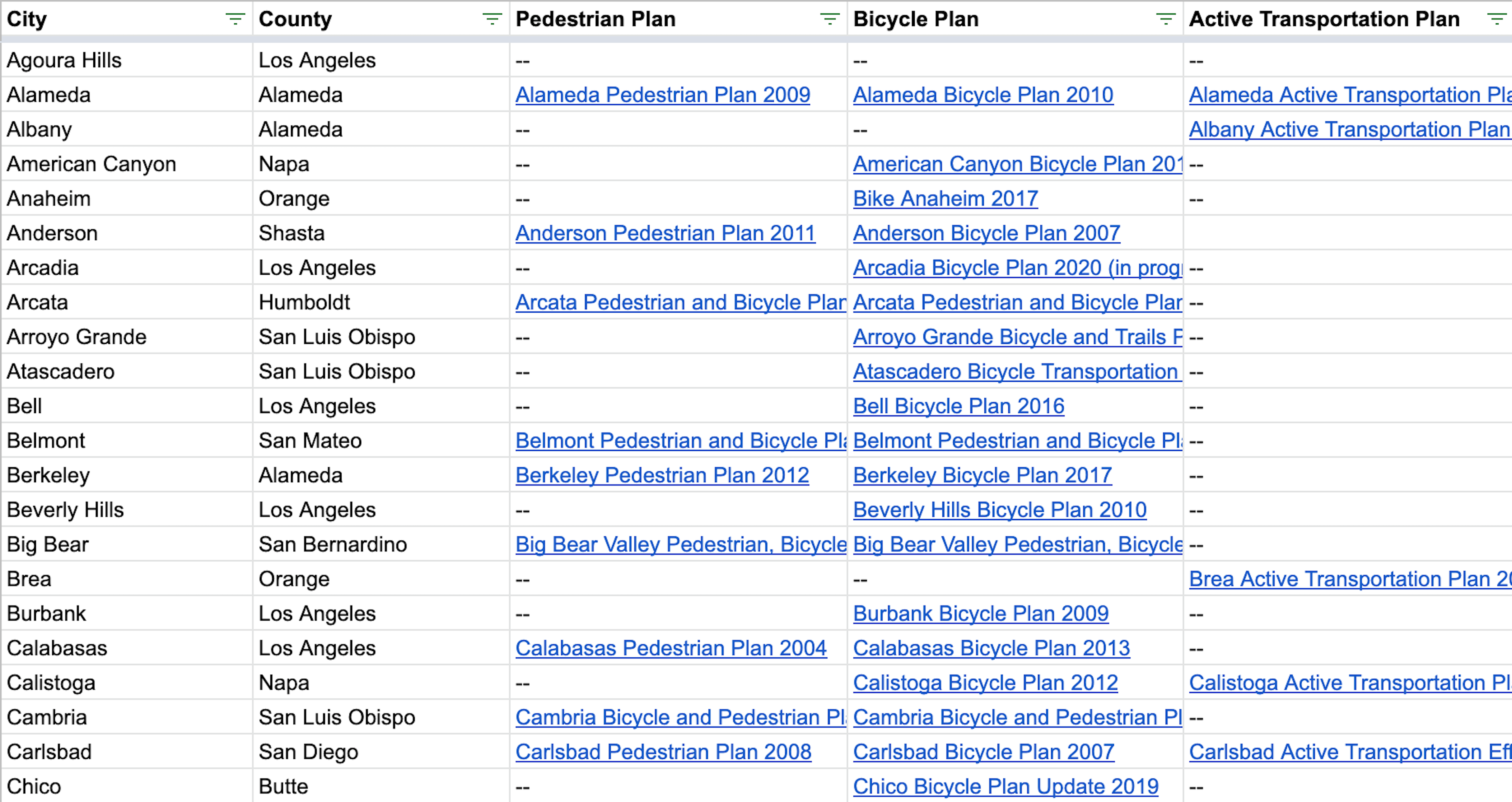 Please note that this section is continuously being updated and does not reflect a complete listing. Do you know of a master plan we can add to the list? Please let us know at safetrec@berkeley.edu
Any omission of plans from this list does not constitute evidence that a jurisdiction has not completed such a plan. For the most up to date information on these plans, please consult your local transportation agency or the California Department of Transportation  (Caltrans).