---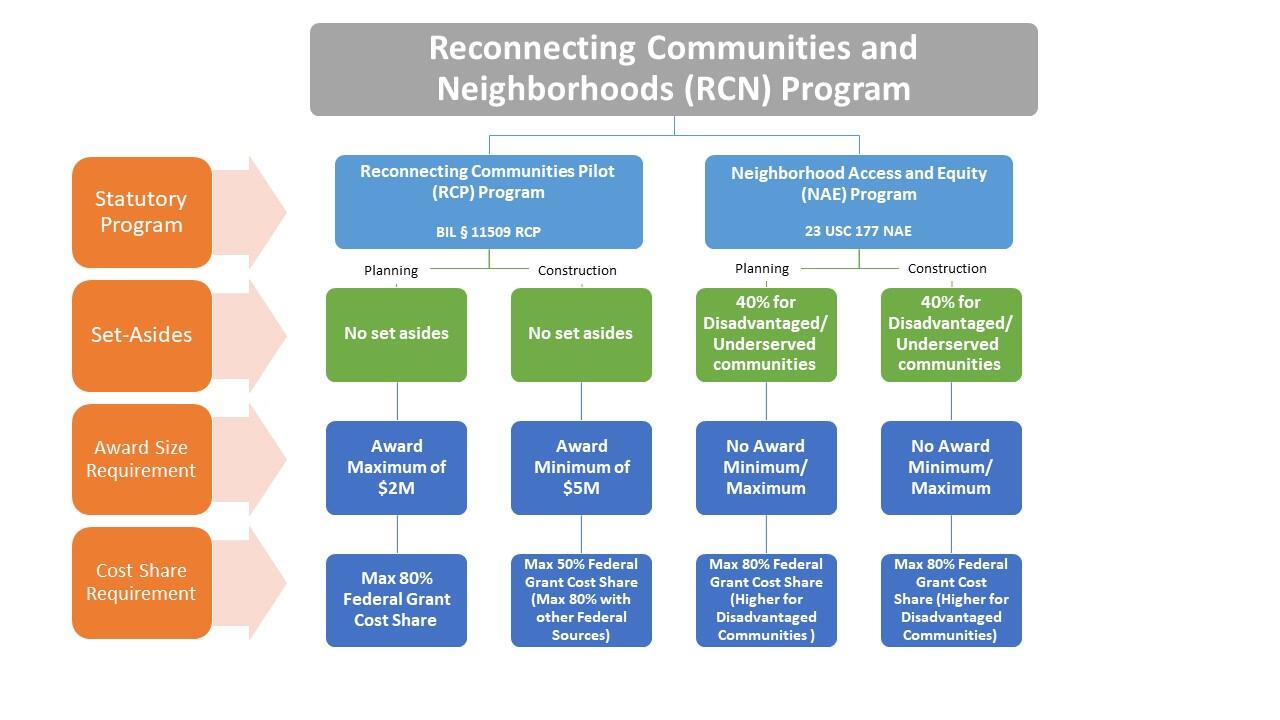 ---
Earlier this month, U.S. Transportation Secretary Pete Buttigieg announced that the U.S. Department of Transportation (USDOT) is now taking applications for the Reconnecting Communities and Neighborhoods Program. The program includes the Reconnecting Communities Pilot and the newly created Neighborhood Access and Equity discretionary grant programs created from funding in President Biden's Bipartisan Infrastructure Law and Inflation Reduction Act.
By combining the two programs together, it will be easier for communities to submit an application and increase their opportunities to fund projects that address harm from past infrastructure planning decisions, accelerate equitable community revitalization, and improve their access to everyday destinations. 
"Transportation should never divide communities – its purpose is to connect people to jobs, schools, housing, groceries, family, places of worship, and more. That's what the Reconnecting Communities program and the Neighborhood Access and Equity program are designed to ensure," said U.S. Transportation Secretary Pete Buttigieg. 
The USDOT offers three grant types through the program: 
Capital Construction: fund reconnecting-focused projects and smaller projects focused on reducing environmental harm and improving access in disadvantaged communities;

Community Planning: provide funds for planning activities to support future construction projects and allow for innovative community planning to address localized transportation challenges; and

Regional Partnerships Challenge: incentivize stronger partnerships between local governments, Tribal governments, MPOs/RPOs, State DOTs, and non-profit, private, and community partners to tackle persistent equitable access and mobility challenges, as well as greenhouse gas emissions reductions.
The deadline for applications is 11:59 pm EDT on September 28th, 2023. To view the Notice of Funding Opportunity, Frequently Asked Questions, and other resources, visit the program's site
---
Be sure to regularly check our webpage for funding and programming opportunities for improving walking, biking and rolling safety throughout the year at the state, regional and local level.