Explore our selection of upcoming funding opportunities for advancing safe, active travel in California!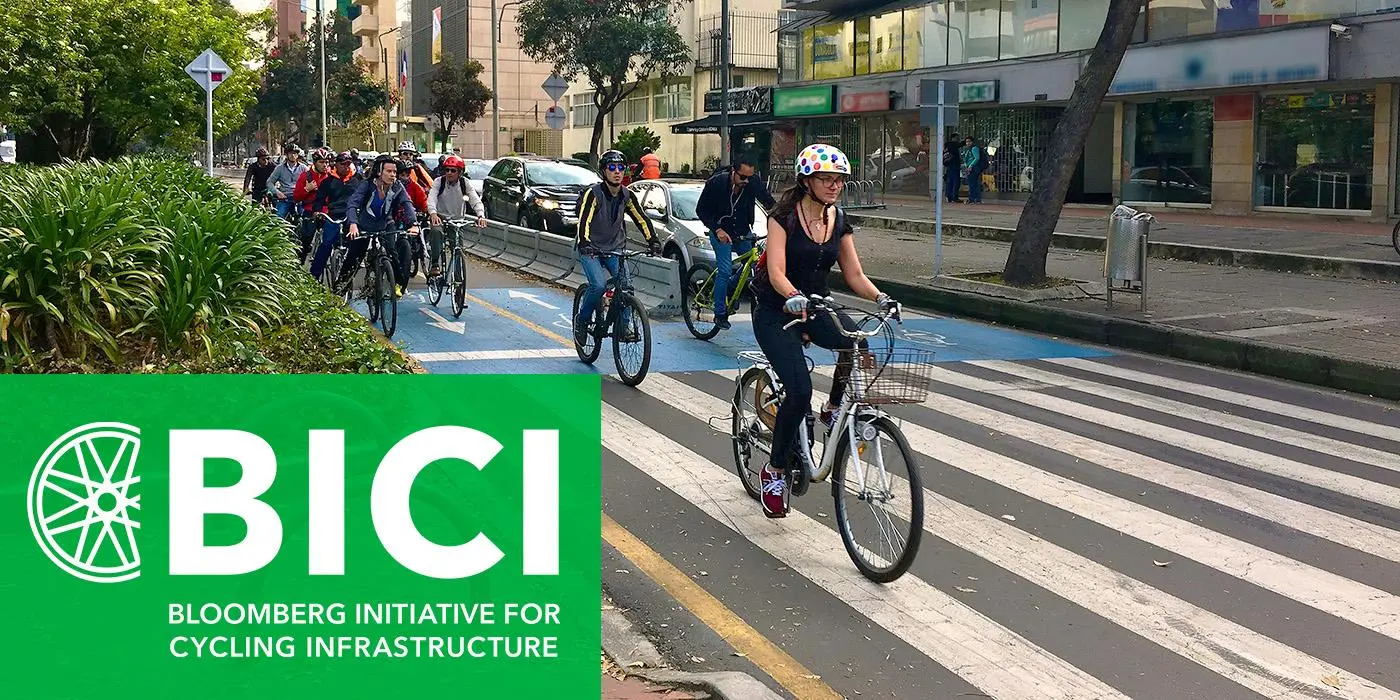 (Photo: Bloomberg Cities Network)
---
The Bloomberg Initiative for Cycling Infrastructure (BICI) is a competitive grant program led in partnership with the Global Designing Cities Initiative (GDCI) to spur innovative changes to bicycling infrastructure worldwide. The program provides recipients the opportunity to: fund their ambitious cycling infrastructure projects; refine their project plans with technical assistance from GDCI; track progress on their projects with trainings on data collection, resident engagement and other industry best practices; and connect with a global network of peers. 
Applications will be accepted on a rolling basis between November 10, 2022 and February 3, 2023. If your city is interested in applying for the program, you can download the program description and preview the application. Those who would like to participate can sign up today! For questions about the program, please email bici@gdci.global
---
The Sustainable Communities Competitive is a grant program from Caltrans that funds local and regional projects, including planning for active transportation, safe routes to schools, transit services, vision zero, complete streets, freight corridors, social equity, integrated land use and transportation planning. Those working at metropolitan planning organizations, regional transportation planning agencies, transit agencies, cities and counties, Native American tribal governments, and other public transportation planning entities can apply for grants up to $700,000 to fund their work. The grant application window will open between December 2022 and January 2023. To learn more about the process and upcoming webinars on how to apply, visit the grant program page
---
The U.S. Department of Transportation's (USDOT) Thriving Communities Program aims to build the community's capacity to take transformative projects from concept to completion. The $25 million grant program was funded through the Consolidated Appropriations Act of 2022 with a goal of providing the technical tools and organization capacity needed for disadvantaged communities adversely or disproportionately affected by environmental, climate, and human health policy to create infrastructure projects that allow their communities to thrive.
There are two ways to apply for the program, either as a community interested in receiving support or as an organization that will provide technical assistance, planning, and capacity building support to recipientsLetters of interest from communities who apply for support are due December 6, 2022. The organization providing support to communities must apply to the notice of funding opportunity by November 22, 2022. You can find more information about the program on the US DOT's site
---
The U.S. Department of Transportation's (USDOT) Strengthening Mobility and Revolutionizing Transportation (SMART) grants program was established through the Bipartisan Infrastructure Law (BIL). The program provides funding to public sector agencies to create and run demonstration projects focused on advanced smart community technologies and systems. Projects that are funded should improve transportation efficiency and safety. 
The Notice of Funding Opportunity (NOFO) was amended and is accepting applications through November 18, 2022 at 5 PM ET. Those interested in applying are encouraged to review the application instructions and resources before completing their application.
---
Be sure to regularly check our webpage for funding and programming opportunities for improving walking, biking and rolling safety throughout the year at the state, regional and local level.